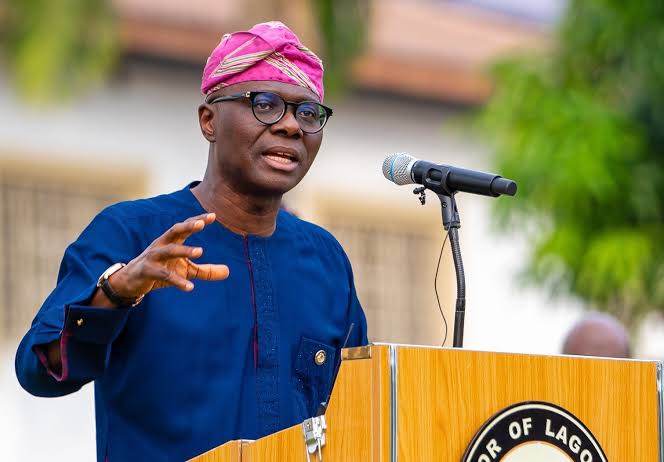 Worship centres in Lagos State are set to resume activities.
The Lagos State governor, Babajide Sanwo-Olu, has announced the reopening of worship centres in the state from August 7 at 50% capacity.
The restaurants in the state are to operate eat-in services from August 14 while schools for exit classes are to resume on Monday, August 3, 2020.
This disclosure was made by Sanwo-Olu, on Saturday, August 1, 2020, during a press briefing on COVID-19, at the State House, Marina Lagos.
The Governor said that while the mosques are expected to reopen on August 7, next week Friday, churches will also follow suit on Sunday, August 9.
I am happy to announce the progress we are making in our fight against #COVID19 and the current decline in cases.
In view of this, we have taken the decision to reopen places of worship from August 7 for Muslims, and August 9, for Christians with 50% of their regular capacity.
He said that religious leaders must make available hand sanitizers, thermometer guns and ensure that social distancing is maintained.
The Governor in his statement said, "Places of worship in Lagos will now be opened from Friday, August 7 for our Muslim worshippers and on Sunday, August 9 for our Christian worshippers.
"We will only be allowing 50% of their capacity at either the church or the mosque. Churches that have Saturday worship day will also be allowed to start holding their Saturday worship. We must reiterate that places of worship are only permitted to have their regular once a week service on designated days.''
''For the avoidance of doubt, there will be Friday worships for our Muslims followers and Sunday worships for our Christian followers.''
The Governor said the state was going to monitor this for the next couple of weeks and see how compliance gets as things move along. The worship centres are encouraged to have multiple services on those days but they should be restricted to those designated days of worship, that is Fridays and Sundays.
He also disclosed that while regular gatherings will be permitted to hold in the worship centres, vigils and other services should still be on hold for now. The state also recommended that senior citizens aged 65 years and above are strongly advised not to attend these places of worship.