Nigeria is one of the world's biggest cocoa growers but you wouldn't know that from looking at its shelves. They're loaded with the likes of Lindt and Twix – imported from overseas because Nigeria exports almost all of its cocoa beans. But among the foreign bars there's also Loshes, made by Femi Oyedipe, who saw an opportunity in the gap between the country's cocoa exports and its lack of domestic brands.
"The agenda is to promote as best as we can, locally produced chocolate products to meet our local needs, that can compete globally on the shelves alongside international brands. "With a mid-crop of between 50,000 and 60,000 tons, Nigeria is the world's fifth biggest cocoa grower but the imported bars are usually cheaper than domestic products.
Oyedipe – who set up her business using personal savings, donations from friends and family and some government support – says she can't compete on price and instead focuses on quality, with chocolate that has no additives or preservatives.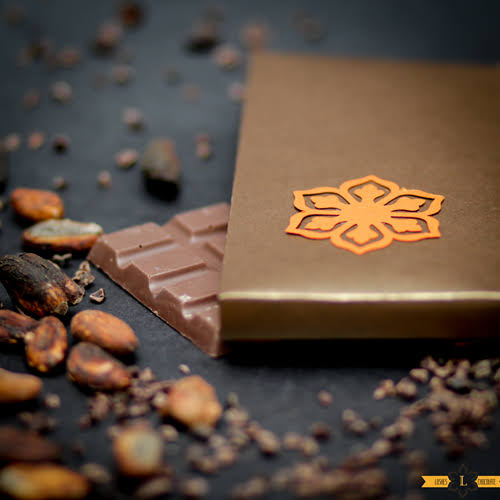 "Loshes Chocolate is that little drop of water trying to make a mighty ocean. You know we are doing our best to create and add value to that sector in Nigeria, so it will take a lot more people wanting to do this to have the sort of impact that we are wanting to have.
"Part of the challenge is infrastructure: Loshes, in the commercial capital Lagos, faces an erratic power supply and is often forced to run on a power generator for days at a time as Oyedipe grinds cocoa beans. But the challenges are not getting in the way of her ambition. Having started out in 2016 turning 60 kilograms of beans into chocolate per quarter, she now gets through six tons a year and eventually wants to expand to a factory with a capacity of 72 tonnes