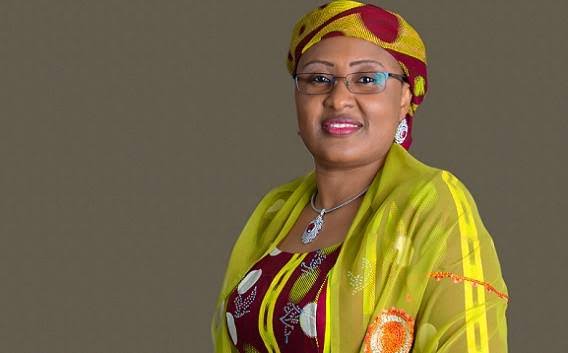 Aisha, wife of Nigeria's President, Muhammadu Buhari, has been flown to Dubai, United Arab Emirates, for urgent medical treatment.
The media gathered that the First Lady was flown to the Arabian country last weekend during the Muslim Sallah holiday after complaining of neck pain for about two weeks before that time.
The neck pain was said to have started shortly after Mrs Buhari returned to Abuja from a trip to Lagos in July where she had visited Florence, widow of former Oyo State governor, Abiola Ajimobi, who died of Coronavirus complications on June 25, 2020.
Upon her return to Abuja, Aisha was said to have self-isolated for 14 days in line with the Coronavirus safety regime.
A source close to the seat of power informed the media that the First Lady's neck pain assumed a disturbing dimension shortly after she completed the 14-day isolation period, forcing the decision to fly her to UAE for medical treatment.
The source confirmed that she is in a stable condition and observing bed rest at a hospital in the Arabian country