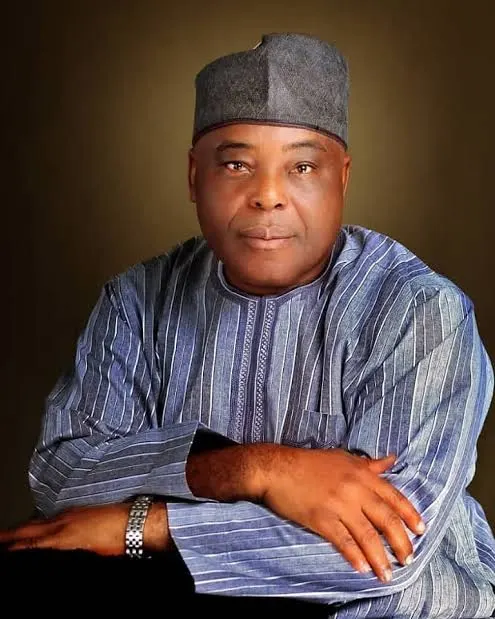 Raymond Dokpesi, the founder of Daar Communications Plc, died on Monday morning in Abuja. He was 71.
Dokpesi was a pioneer of private broadcasting in Nigeria. He founded Daar Communications in 1995, which owns the African Independent Television (AIT) and Raypower FM. He was also a stalwart of the People's Democratic Party (PDP).
Dokpesi died after a brief illness. His son, Raymond Dokpesi Jr., confirmed his death in a statement.
"It is with a heavy heart that I announce the death of my father, Raymond Dokpesi," Dokpesi Jr. said. "He passed away this morning in Abuja after a brief illness. He was 71 years old."
Dokpesi was born in 1951 in Ogbia, Bayelsa State. He studied law at the University of Lagos and worked as a journalist before founding Daar Communications.
He was a vocal critic of the military government in Nigeria and was arrested and detained several times. He was also a vocal critic of the government of President Muhammadu Buhari.
Dokpesi was a controversial figure, but he was also a respected media mogul and politician. He will be remembered for his pioneering work in private broadcasting in Nigeria and for his commitment to democracy.
The family has asked for privacy as they grieve their loss. Further details on the funeral arrangements will be released later.