Cameroon's answer to the Big Brother house caught fire yesterday: "No one was hurt in the incident."
Housemates worked together to prevent the fire from spreading inside the Central African Biggy 237 house. Clips of the incident on social media show people preparing food in the kitchen before a huge fireball blasts open the oven door.
No one was standing directly in front of the oven when it happened, but one housemate is seen running out of the kitchen upon seeing the blast. The oven door appeared to shut itself, as a result of the force of the door being flung open. When the door is closed another contestant approaches the oven and turns it off.
"Housemates panicked when the fire started but they realized they could control the situation, the fire was put out and things returned to normal," said Cyril Akonteh, managing director of the Biggy 237 show to BBC Pidgin.
Cameroon's take on the hit reality TV show Big Brother went live on August 2, 2020. It sees 25 young constants live together while they are filmed all day for reality TV. Viewers can cast their votes on their favorite contestants, with the most popular housemates winning a share of roughly $20,000, plus a trip to Dubai.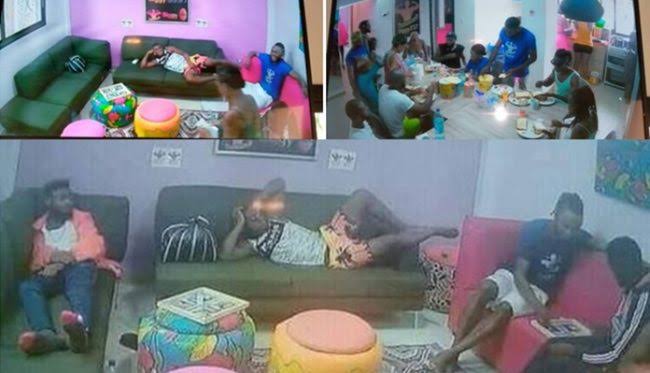 "Biggy 237 aims at nurturing talent and inspiring hope in young Cameroonians. It is a talent driven show which brings out creativity, innovation and showcase the talent of its contestants," said the organizers, the Journal du Cameroun reported. "Biggy237 creates a platform to showcase the skills and talents of its contestants, while entertaining the public."
Although contestants are in competition with each other, the show has an emphasis on peace. Daily tasks have been created so the housemates work together, in a bid to connect the French and English sides of the Central African nation.
Extra precautions were taken before the show started, in light of the coronavirus pandemic. Each of the contestants was required to quarantine for 14 days before the show and had to take a COVID-19 test, plus an HIV, hepatitis and chlamydia test.
Twitter users have continuously mocked Cameroon's version of the reality TV show since it started. "This Big Brother Cameroon house be like 3room bedroom apartment," said one user. They should have called it "Small Brother" said another social media user. Another said it looked like a coronavirus isolation center.
The Biggy 237 housemates are expected to speak in English, French, Pidgin and Camfranglais, the main languages in Cameroon, on different days in the house.